London Fine Art Prints Exhibited in London
I had a very busy October with three exhibitions over the same weekend!! One of these was the Holy Art gallery in London. I exhibited two pieces from my Londinium collection at this event- Eros (i) and Trafalgar Lion (i) which are pieces of iconic London landmarks with a touch of urban graffiti grunge added by me!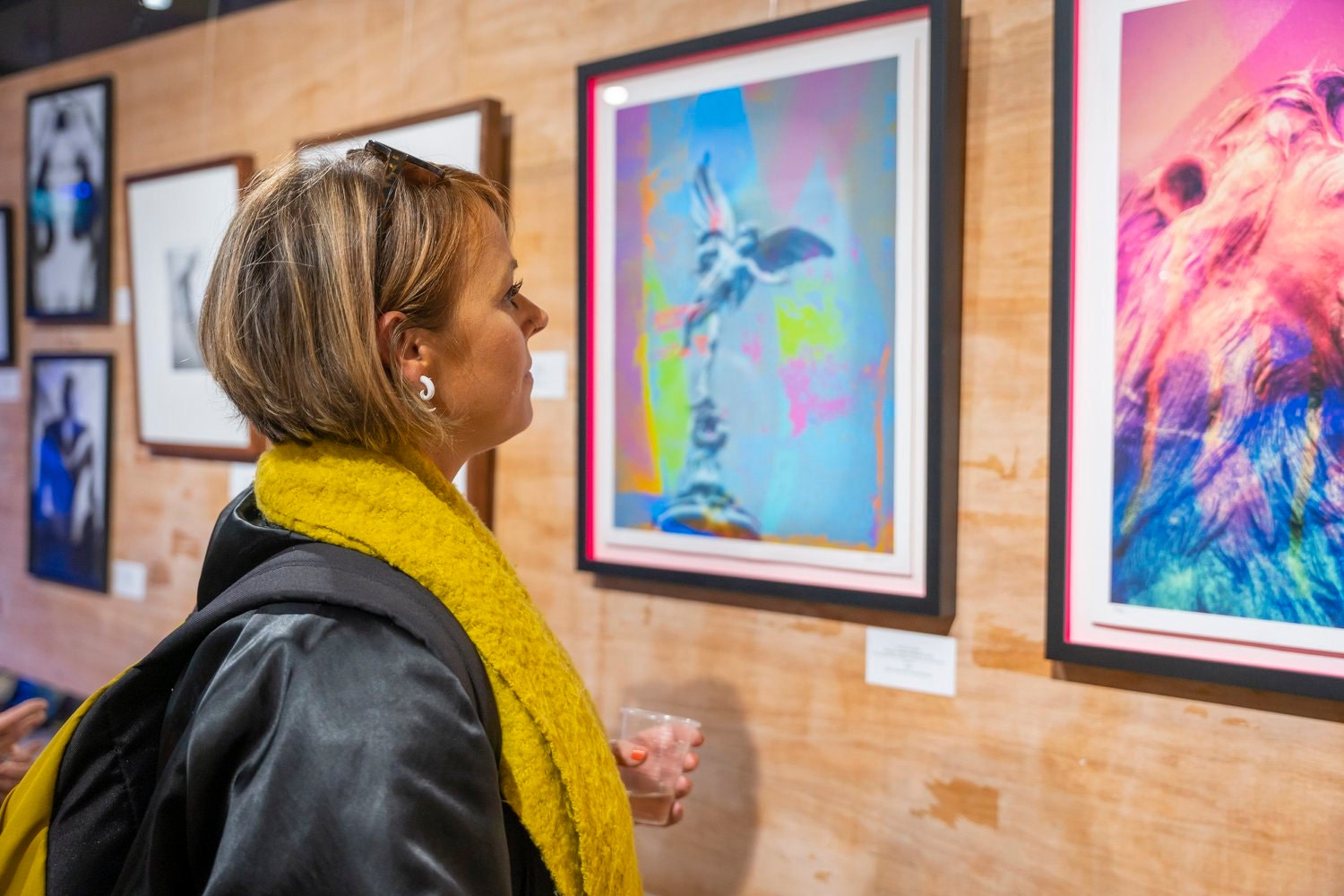 Below you can see my two London fine art print of Eros and the Trafalgar Square lion on display.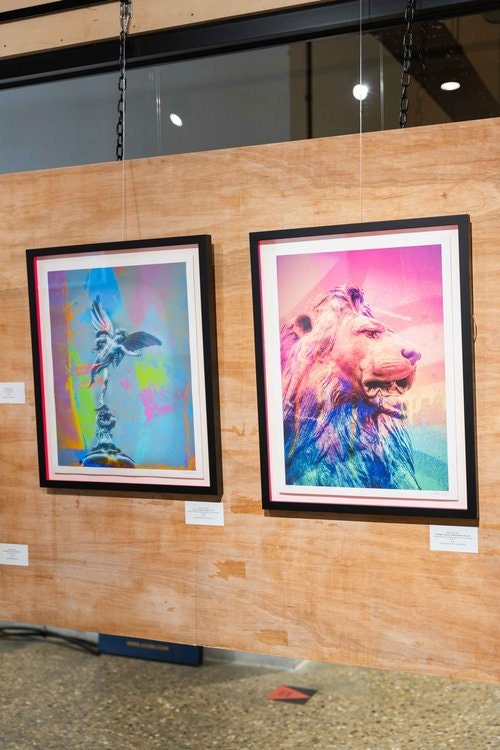 There was a fantastic, very busy private view on the Friday night which you can see in the photos below. For more information about the Holy Art Gallery, click HERE.