India Elephant Fine Art Print
The India Elephant 1949 (Blue) fine art print is one of my best selling Stamp Collection Fine Art Prints.
This Indian artwork has been created from a tiny vintage Indian postage stamp that has been reimagined by me and turned into a contemporary fine art print.
This India Elephant 1949 print is available in more than one size- please message me for details by clicking Enquire about India Elephant Print or emailing me on hello@deborahpendellfineart.com.
India Elephant Fine Art in Blue- Limited Edition Indian Art
To buy my India Elephant 1949 fine art print, please click Buy India Elephant Art  to go to my online shop. Here you will also find other India postage stamp art like Ashoka Lions which you can see by clicking India Ashoka Lions wall art.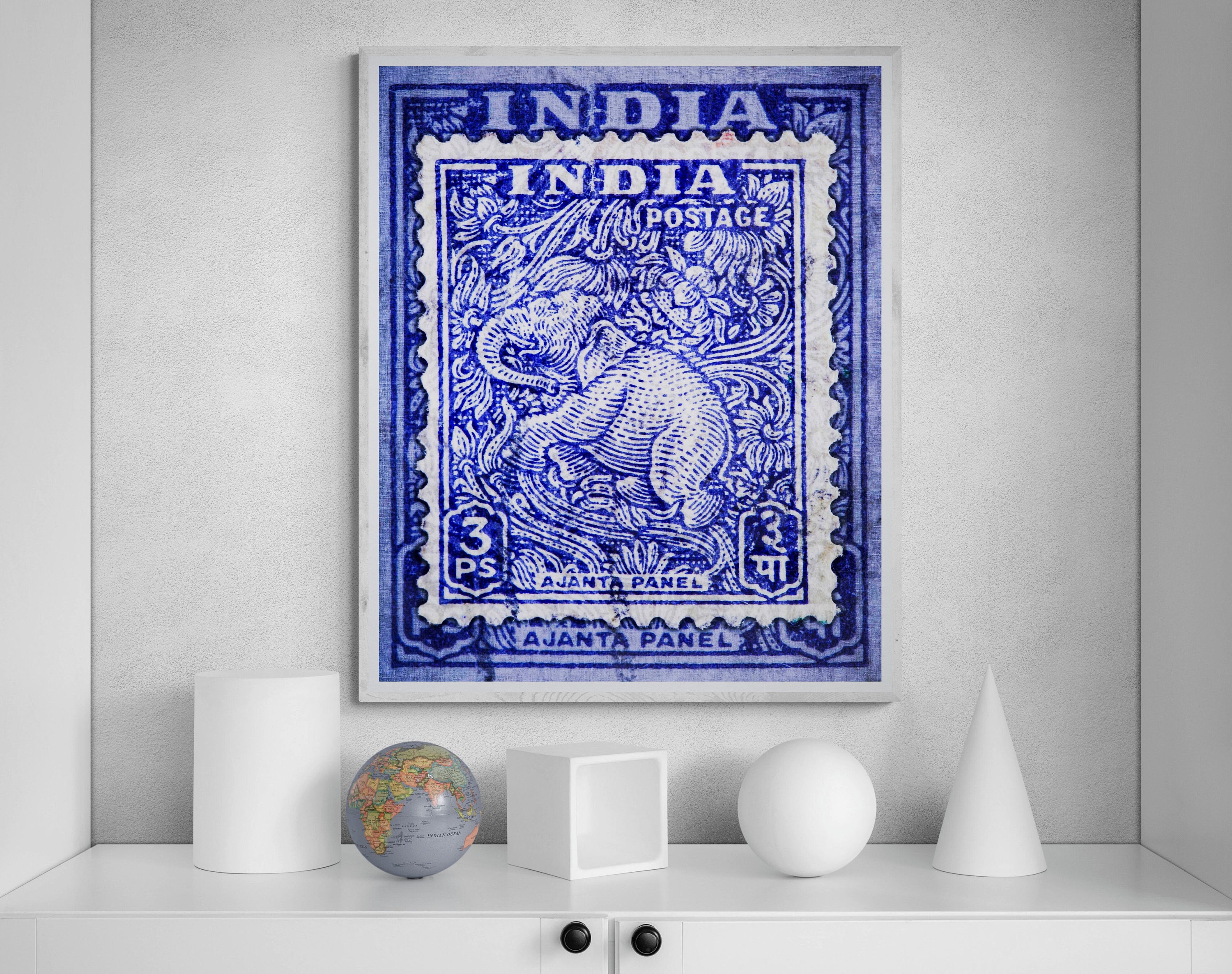 Indian Art Elephant Print Created from Vintage Postage Stamp
India Elephant 1949 (Blue) in situ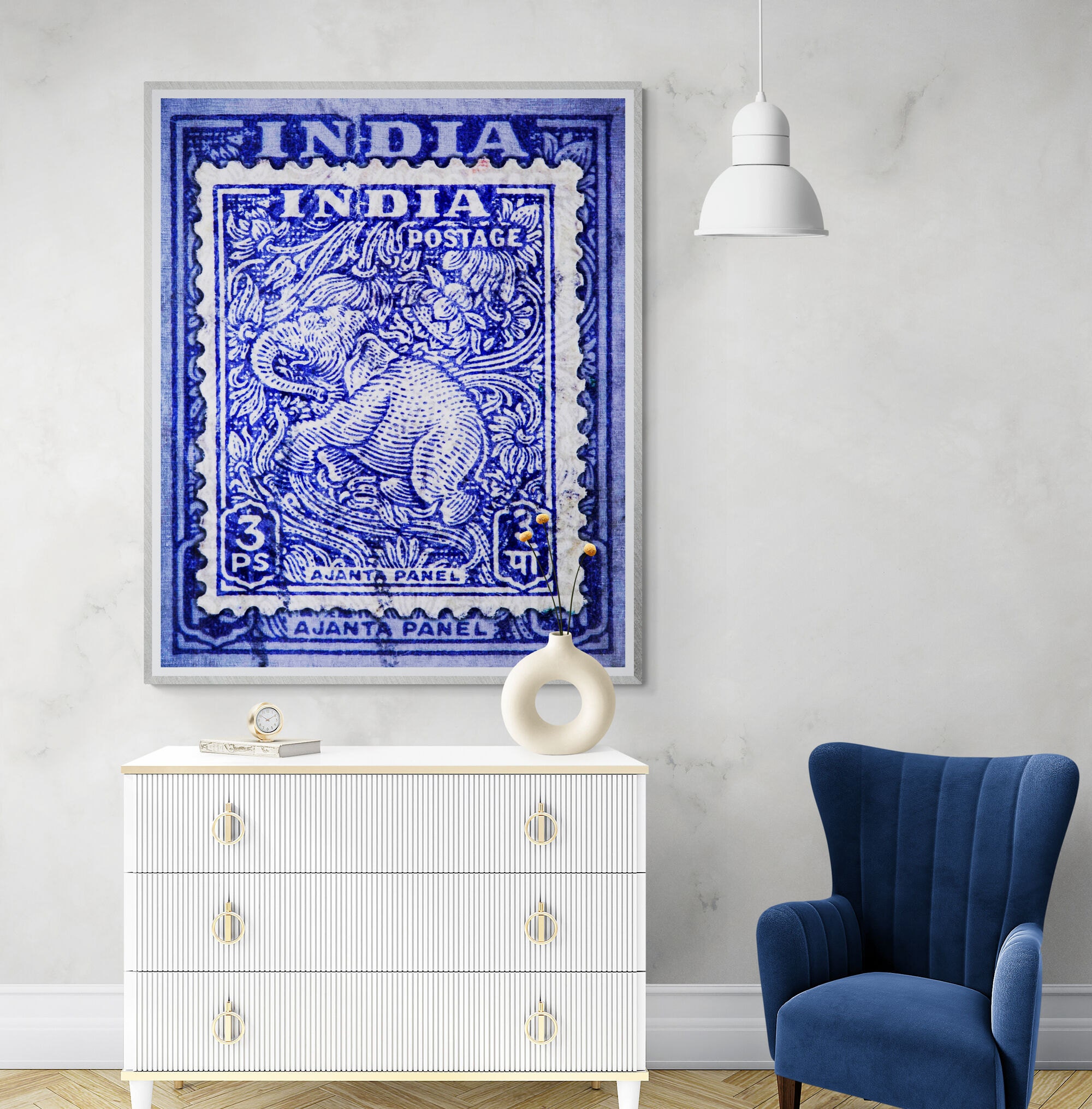 India Elephant 1949 (Yellow)
My India Elephant artwork in also available in a lovely vibrant yellow as shown below. To buy this artwork, click Buy India Elephant 1949 (Yellow) Art print.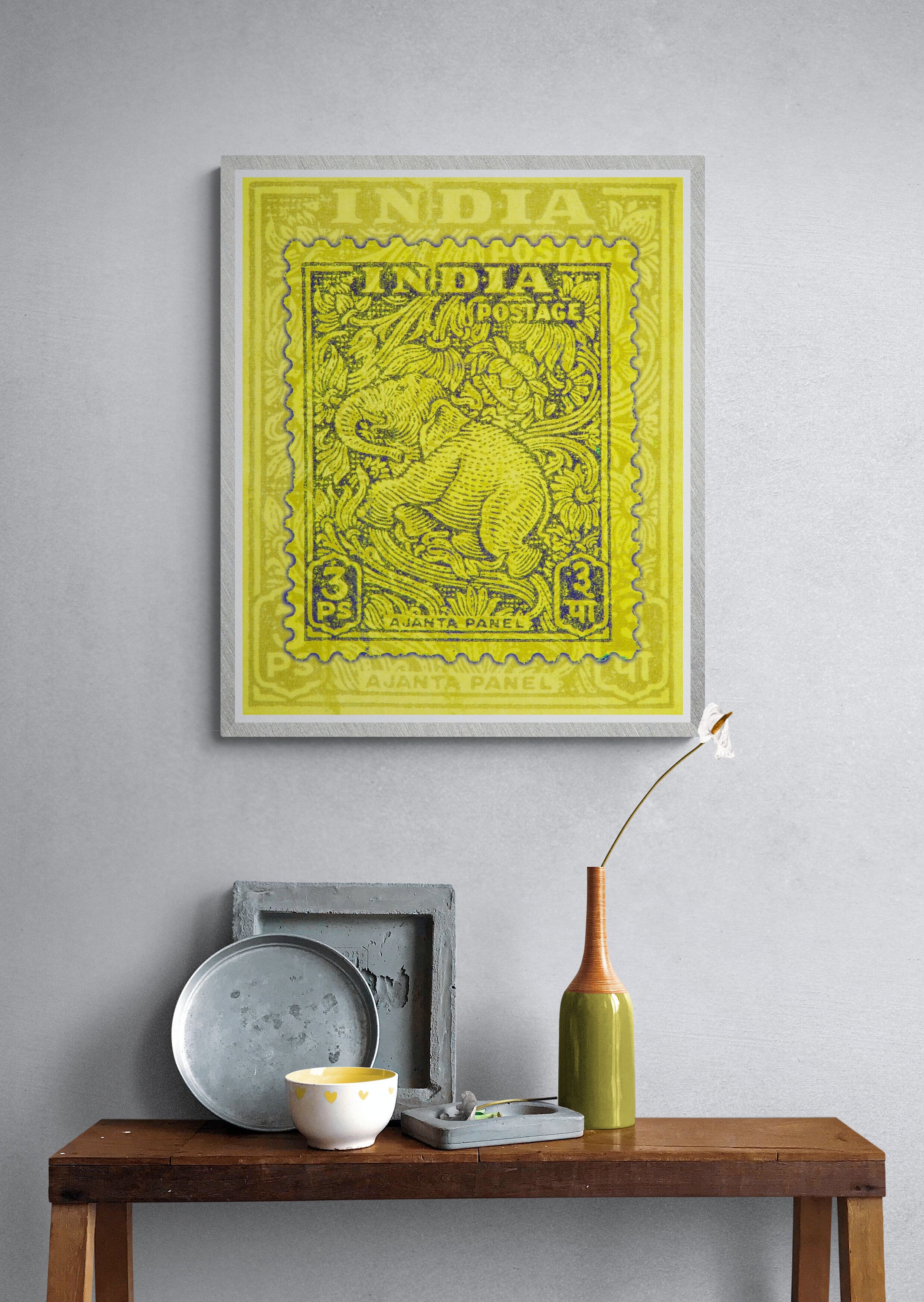 This beautiful little elelphant stamp is from a series that were created in 1949, I am very excited to say that I have recently obtained more stamps from this series which I will be using to create artworks in the New Year. Click here to see the full collection- I will be creating artworks of some of these soon.
ARTWORK COMMISSIONS TAKEN FOR SPECIFIC PLACES! 
If you have a country that has a special connection for you, perhaps you got married abroad or want an artwork of the country where you went on honeymoon, please drop me a line to see about commissioning a particular Stamp Artwork and I will see if I can help. You can contact me by clicking Enquire about Stamp Artwork Commission. 
If you want to see my Stamp Collection to see what is currently available- please click STAMP COLLECTION CONTEMPORARY ART PRINTS.